Browse Exhibits (3 total)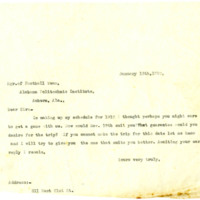 Imagine, no Bevo, no "burnt orange,", and no "Hook 'em." No email, no cell phones, no 747s. The NCAA was barely five years old, the forward pass was a controversial rule change, and a touchdown was worth five points. The year was 1910 and these were just some of the conditions under which H.J. Lutcher Stark, UT football team manager at the age of only 22, cobbled together a season consisting of eight games.
The exhibit showcases the letters and telegrams that H.J. Lutcher Stark sent and received while organizing the 1910 UT football season.  These letters and telegrams give viewers a glimpse into what it took for H.J. Lutcher Stark to cobble together the football season.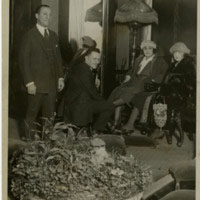 Albert Davis was a theater and sports enthusiast who avidly collected memorabilia from both fields of interest. At the time of his death, his collection contained approximately 100,000 photographs. In this online exhibit, the Stark Center presents a selection of the sports photographs of his collection which spans the 19th and 20th century and features activities such as boxing, baseball, wrestling, swimming, cycling, and golf.  For more details about the collection, please click here.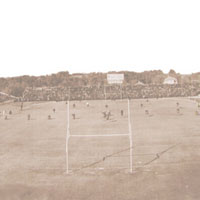 This on-line exhibition, based on interviews primarily done during 2010 and 2011, celebrates Texas' role as a leader and pioneer in the field of strength and conditioning for sport.  Using photographs, video interviews and printed records, this exhibition traces the evolution of strength and conditioning from McLean's early work in the 1920s through the Darrell K. Royal years of the 1950s and 1960s, the role of Charles Craven in the late 1960s and 1970s, the first official UT strength coach Dana LaDuc, and the men who followed LaDuc in the modern era: Rock Gullickson, Bennie Wylie, and the current Assistant Athletic Director for Strength and Conditioning, Jeff Madden.